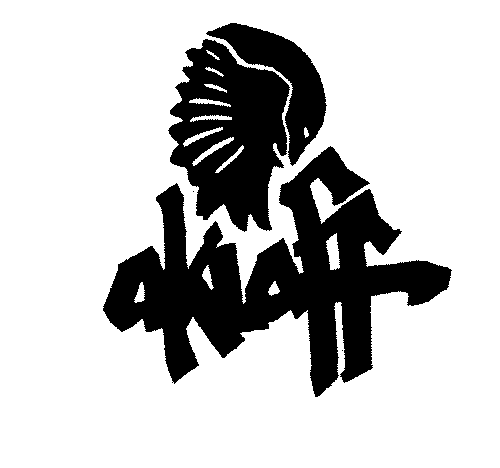 2004/08/28 土曜日土曜日
Pheeroan AklaffDrum Workshop Rhythm AdaptPheeroan AklaffDrum Workshop Rhythm Adapt
Open: 00:00:00 | Start: 00:00 - 23:59
Export:
予約する/Reserve
ニューヨークのアヴァンギャルドジャズシーンで活躍するドラマー、フェローンアクラフがSUPER-DELUXEへやってくる! In the Begining of Time, there was a Vibration.
Pheeroan Aklaff
Drum Workshop Rhythm Adapt
8.28.2004 (土) 3pm-6pm
¥3500
@SUPER-DELUXE  
速報!スペシャルワークショップ
ニューヨークのアヴァンギャルドジャズシーンで活躍するドラマー、フェローンアクラフがSUPER-DELUXEへやってくる。
自分の好きなドラムやパーカッションを持って集まれ!ハンドドラムでもシェイカーでも何でもいいよ、、、ドラムの無い人はバケツでもいい。初心者も大歓迎。
今回のワークショップ、リズムアダプトでは自己を発見するカタリストとしてドラムをとらえていく。太古の昔から、人は、タイコを叩き歌をうたうことで自己を再生し続けてきた。リズムと呼吸と音を体感する中で心とカラダのバランス感覚をやしなっていこう。
In the Begining of Time, there was a Vibration.
Pheeroan akLaff
http://www.akLaff.com
In the begining of time, there was a vibration. Rhythm Adapt is a catalyst that I have found effective for getting in touch with oneself through drumming. The recorded history of many civilizations show Drum and Voice utilized in countless waysfor regenerative living. Working with rhythm, and breath, and sound has been known to develop a sense of personal growth and physical balance.Bring a drum or bucket for sticks or hands.

Pheeroan Aklaff
Born in Detroit on January 27, 1955, Pheeroan akLaff grew up listening to recordings by such talents as Thelonious Monk, the Clifford Brown / Max Roach quintet, and the Modern Jazz Quartet. He studied
speech and drama at Eastern Michigan University, then spent several months studying and performing with drummers and dancers in Cote D'Ivoire West Africa. Eventually he settled in New York, where his
technical facility was finely tuned and his musical taste quickly won him numerous admirers - particularly among the city's more adventuresome players and composers.
Audiences around the world have marveled firsthand at Pheeroan's exciting percussion work, thanks to a number of overseas tours - with his own ensembles and those of his peers. Throughout the Eighties and Nineties, Pheeroan has performed and recorded with many of today's leading musical lights: Geri Allen, Anthony Braxton, Baikida Carroll, Anthony Davis, Andrew Hill, Oliver Lake, David Murray, Wadada Leo Smith, Cecil Taylor, Henry Threadgill, Mal Waldron, Yosuke Yamashita and a host of others.
International Ambassador:
Pheeroan has been a headliner at festivals, concerts and clubs throughout North America, as well at such major overseas events as the Sju Festival in the Netherlands, the Willisau Jazz Festival in Switzerland, the Moers Festival and the Nurnberg East-West Festival, in Germany, and the Montsalvat Festival in Australia. He has performed in Togo, Cote D'Ivoire, Liberia, Swaziland and Malawi, in 1982 with Oliver Lake's Jump Up band, and in India, Syria, Jordan, Sudan, Egypt and Morocco in 1985 with Jay Hoggard's group, both under U.S. Information Agency sponsorship. Pheeroan accompanied the Marie Rose Guiraud Dance Company at performances in four Ivorian cities in 1981, and was a member of the Henry Threadgill ensemble featured at India's Jazz Yatra festival in 1984.
Since 1989 Pheeroan has performed annually in Japan and in New York with the Yosuke Yamashita
New York Trio, which includes the renowned bassist Cecil McBee. This group, in its twelve years, has featured guest artists of several disciplines. Bhutto dance, visual arts, horticulture, as well as saxophonists Joe Lovano and Ravi Coltrane, have been interactive guests. This group has recorded numerous original works with Mr. Yamashita, who is a national treasure and awarded artist. He is known for a renegade piano style, and humorous novels.Must Hear titles in the akLaff discography include:
? Pheeroan akLaff, Anthony Braxton: Quill (2002)
? Pheeroan akLaff, Michael Cain: Brooklyn Waters (2001)
? Baikida Carroll: Marionettes on a High Wire (2000)
? Henry Threadgill: Makin' A Move (1998)
? Yosuke Yamashita: Sakura (1992)
? Anthony Davis: Episteme (1979)
? Oliver Lake: Holding Together (1976)
Pheeroan akLaff
http://www.akLaff.com
Theatrical Work:
? Presently in reading of Terror Eyes by OyamO Charles Gordon, and directed by Hilary Adams.
? Frederick Douglass Chronicles, a work in progress, at the Carver Cultural Center in San Antonio, TX. with James Newton, Don Byron, DD Jackson, Chulo Gatewood and musicians from San Antonio.
? Premiere performance of Anthony Davis' widely acclaimed opera The Life and Times of Malcolm X. at New York City Opera.
? Worked with playwright OyamO Charles Gordon at the Manhattan Theater Company and the Yale Repertory Theater performing The Resurrection Of Lady Lester.
? Worked writers Thulani Davis, Jessica Hagedorn, Ntozake Shange and director Reggie Life at the New York Shakespeare Festival.
? Performed with poets Amiri Baraka and Amina Baraka in their Blue Ark words and music group, and he has performed the operatic repertoire of Kevin Maynor.
Educational Outreach:
Sharing his musical skills and sensitivity with
other players - and with young people - has long
been important to Pheeroan. For example, he
taught a History of Jazz course for Brooklyn's
Youth Development Council during the Eighties.
He taught master classes at the New School's
jazz program in 1991-92. Since 1993, he's been
involved with students of drumming and African-
American music at Wesleyan University in
Middletown, Connecticut, and in the summer of
2001 and 2002 he directed the Park Art program
for Real Art Ways in Hartford, Connecticut.
Pheeroan has been profiled by publications in the United States, Canada, Germany, Finland,
India, Nigeria, Ivory Coast, Japan and Australia. He's also been the subject of feature articles in
Musician, and Modern Drummer and Coda magazines.

More great eventsこちらもどうですか