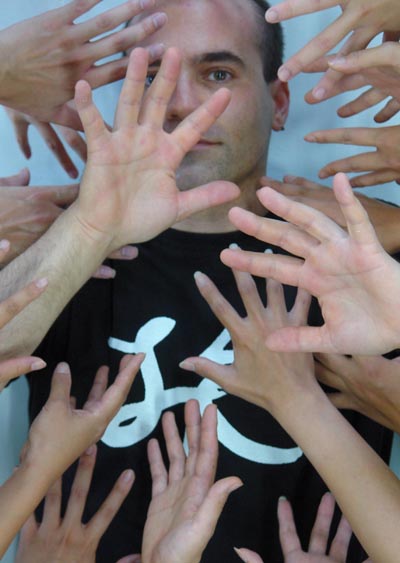 2007/10/27 土曜日土曜日
D.H.RosenD.H.Rosen
Open: 11:00:00 | Start: 11:00 - 15:00
Export:
予約する/Reserve
D.H.Rosen展「Out of Reach」
10月23日(火)〜28日(日) 11:00から17:00まで。
プロフィール:
1971年、フィラデルフィア生まれ。
1990年に初来日、日本の伝統陶芸、焼きものに心を奪われる。90年代の大半を日本で過ごし、コピーライティングやプロダクションに携わる一方、週末はろくろに向かう日々を送る。
2000年にはアメリカに帰国、正式に陶芸美術の習熟を目指す。ハワイ大学マノア校芸術学部において三年余りを過ごし、技術を磨く。この間に、ハワイ州およびアメリカ本土で作品が展示され、生活拠点であったオアフ島で注目を集める。
2004 年に東京に移ると、器の制作を離れ、大規模なインスタレーション作品に取り組み始める。
2007年3月、多摩美術大学大学院美術研究科修士課程修了後、同大学博士課程に入学。現在、21世紀における陶芸美術領域の再検討、というテーマに焦点を当て、美術理論・創作の両分野で研究を行っている。
D.H.Rosen "Out of Reach" Exhibition!!
October 23rd - 28th 11:00 - 17:00
Profile:
Born 1971 in Philadelphia, Daniel Harris Rosen first went to Japan in 1990 when he fell in love with clay and traditional Japanese pottery. Daniel would go on to spend most of the 90s in Japan doing writing and production work, but he always reserved the weekends for time behind the potter's wheel.
In 2000, he returned to the United States to formally study ceramic arts and spent over three years in the University of Hawaii at Manoa art department honing his craft. During that time, Daniel's work was exhibited at both state and national exhibitions in the United States, and he gained a local following on the island of Oahu where he lived.
In 2004 Daniel moved to Tokyo where he took a break from vessels and began doing large-scale installation work. In March of 2007 he graduated with a Master of Fine Arts from Tama Art University and was accepted into their doctorate program immediately after. His present research and studio work focus on reexamining the boundaries of ceramic arts in a 21st-century context.
More great eventsこちらもどうですか
このカテゴリーにはまだないみたい / No events in this category