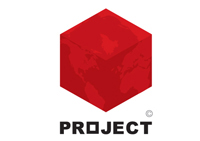 2007/12/01 土曜日土曜日
REDBOXREDBOX
Open: 21:00:00 | Start: 21:00 - 23:59
Export:
予約する/Reserve
REDBOX 4 CMYK
海外数カ国のアーティストやクリエイターによる共同アートプロジェクト「The REDBOX
PROJECT」による、アート展とライブパフォーマンスが融合したユニークなアート・イベント「REDBOX4」。
今回で4回目の開催となる「REDBOX4」は、海外や国内で活躍するアンダーグラウンドのアーティストやクリエイターをフィーチャーするイベントで、写真などのアート展に加え、各アーティストによる音楽ライブやVJライブ、ライブペインティングを交えたマルチ・メディア映像パフォーマンスなどを予定しています。
「The REDBOX PROJECT」は2002年、アメリカ・サンフランシスコ在住の写真家/DJのカルロス・ギブス(Carlos Gibbs)氏により開始したフォト・プロジェクトです。この「The REDBOX PROJECT」は、『REDBOX (赤い箱)を題材に様々な人やシーンを撮影する』をテーマに、ギブス氏の呼びかけで、ケニアのマサイ族、タイの仏教僧、カルカッタのストリート・チルドレンなど、30カ国での作品が集まり話題を呼びました。これらの写真をアート展として東京でスタートさせたのが「REDBOX」イベントです。
REDBOX 公式ホームページ (英語)
REDBOX3の映像と写真
フィーチャーアーティスト:
MASASHI OZAWA
ライブパフォーマンス:
輪派絵師団
with
Cal Lyall
Samm Bennett
Keigo Iwami
+ Special Secret Guest !
DJ:
MIEKO (Garden, Heineken Music)
Ryo Tsutsui (Eden, Redbox)
Tech Booty Funk (Redbox)
Aosawa (KSR HOUSE)
Vigooo (A/X)
Two Dogs (Renaissance)
写真:
Carlos Gibbs
Kyle Flowers
Nobu Erickssen
Mark Oxley
Laurent Novatin
Emilie Mcglone
Sara Watson
ARTISTS:
Yu Hokazono
Jennifer Wert
Oliver and Yoko
Alison Derby
Dan Grunebaum
インスタレーション:
Melonarts
Ryan Bruss
主催: REDBOXプロダクション
REDBOX 4 CMYK
The REDBOX PROJECT announces the fourth installation in a series of mixed-media events. REDBOX 4 brings together the hottest international and domestic underground artists and creators collaborating in a live event featuring music, visuals, photography, live painting and live video mixing. It is part exhibition and part dance party where members of Tokyo's fashion and music elite gather under one roof to celebrate.
Started in San Francisco in 2002 by DJ/photographer Carlos Gibbs, the REDBOX Project began as a photo series of people and places all featuring a 'red box'. Additional photographers joined the project, and helped the REDBOX to make its way through 20 countries, appearing in the hands of the Masai tribesman of Kenya, the Buddhist monks of Thailand and the street kids of Calcutta. Now residing in Tokyo, the 'red box' has become the centerpiece of an event that is never the same twice.
REDBOX official site
VIDEO AND PICS OF RB3
Featured Artist:
MASASHI OZAWA
Live Music/Paint:
RINPA ESHIDAN
with
Cal Lyall
Samm Bennett
Keigo Iwami
+ Special Secret Guest !
DJ:
MIEKO (Garden, Heineken Music)
Ryo Tsutsui (Eden, Redbox)
Tech Booty Funk (Redbox)
Aosawa (KSR HOUSE)
Vigooo (A/X)
Two Dogs (Renaissance)
Photography:
Carlos Gibbs
Kyle Flowers
Nobu Erickssen
Mark Oxley
Laurent Novatin
Emilie Mcglone
Sara Watson
Artists:
Yu Hokazono
Jennifer Wert
Oliver and Yoko
Alison Derby
Dan Grunebaum
Visuals:
DadaKingz
Shantell Martin
Mannequin Installation:
Melonarts
Bathroom Installation:
Ryan Bruss
More great eventsこちらもどうですか