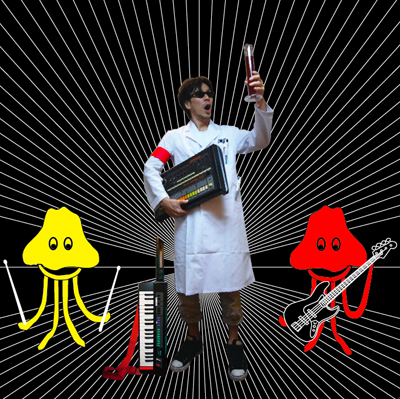 2010/02/06 土曜日土曜日
INO hidefumiINO hidefumi
Open: 19:00:00 | Start: 20:00 - 23:59
Export:
予約する/Reserve
INOCOLOGY TOUR
INO hidefumi LIVE SET
INO hidefumi official site
1970年7月26日、宮崎県生まれ。東京恵比寿3丁目にてTenementとinnocent recordを主宰する音楽家。『1 レーベル1アーティスト』という隅々まで行き届いたサウンドプロダクションで、2004年から7inchアナログレコードにこだわった"7inch series"を展開し、その後1st.アルバム"Satisfaction"をリリース。今冬待望のセカンドアルバム「イノコロジー」をリリース。清廉で心に響く音色と職人的な音楽性で、幅広い層の心を揺さぶりながら浸透中。

お問い合わせ先:
HOT STUFF PROMOTION
03-5720-9999
主催:HOT STUFF PROMOTION
後援: TOKYO FM
企画・制作: innocent record / DOOBIE
INOCOLOGY TOUR
INO hidefumi LIVE SET
INO hidefumi official site
Born in Miyazaki prefecture in Japan INO's musical talent emerged at the age of 5 when he started playing piano. But his remarkable journey began in the year 2002, when he launched his own caf'e"Tenement" in Ebisu, Tokyo, his home base for his music project.
In 2004, INO launched the label "innocent record". It's named by Yasuharu Konishi (Pizzicato five). With his "one artist, one label"policy, it only releases and manages his own music. In 2005, he released "7inch series" representing his loyalty to the 7-inch analog record format. Total 7 records have been released. The first 4 have already become rare classic catalogues in the Tokyo music market. In 2006, 1st. Album "Satisfaction" was released. Despite no promotions, it ranked top 10 indie chart at the major record store in Tokyo for 32 weeks. INO became a legend.
"Satisfaction" has been frequently played on BBC radio in UK. it received rave reviews by critics in Europe. He collaborated with French designer Jean Touitou of A.P.C. to create the CD "Three Easy Pieces". Also, his music was featured in UNIQLO's special compilation album commemorating it's first NYC store. From composing and performing to programming and mixdown, his music is all hand crafted and true to his heart. A music-maker of rectitude with refined craftsmanship and an inspirational tone, INO's music grabs his listener's hearts.
Inquiries:
HOT STUFF PROMOTION
03-5720-9999
Hosted by
HOT STUFF PROMOTION
supported by
TOKYO FM
Produced by
innocent record
/ DOOBIE
More great eventsこちらもどうですか