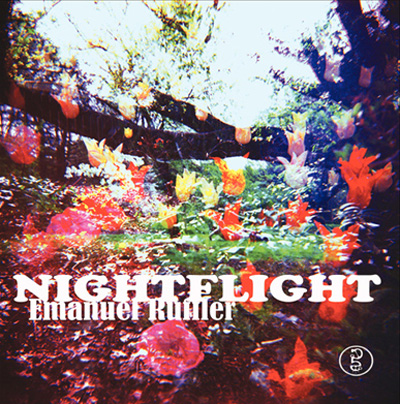 2011/01/13 木曜日木曜日
Emanuel RufflerEmanuel Ruffler
Open: 19:30:00 | Start: 20:00 - 23:59
Export:
予約する/Reserve
Emanuel Ruffler and Nightflight
featuring: 岡崎好朗 (tp)、James Mahone (ts)、塩田哲嗣 (b)、Gene Jackson (dr) / opening act: HOTEL
ジャズの今を予感させる。。。繰り返されるベース音とピアノ音は曲自体を整え、メロディーのテーブルクロスを全体に広げては各楽器を引き立たせる。そして彼はポリフォニー(多声音楽)を聞かせるのだ。ピーター・ワトラウス ニューヨークタイムズ
出演者情報:
Emanuel Ruffler
Homepage←ホームページで試聴できます。
岡崎好朗
James Mahone
塩田哲嗣
Gene Jackson
オープニングアクト:
HOTEL
Pursuance Records presents:
Nightflight
Emanuel Ruffler
ニューヨークを拠点とするドイツ生まれのピアニスト、エマニエル・フラーは、デビューアルバム「ナイトフライト」をその才能で絶妙にまとめあげている。彼が書き上げた11曲は明瞭なシンプルさと突き進むリズムで瞬く間に魅力的な音を作り上げた。(中略)ジーン・ジャクソンの存在も心強い。彼のドラムは才能にあふれ、そのパワフル演奏で曲達を讃える。そしてジャクソンとパーカッショニストのカーリヒ・ケワメ・ベルは、アムバム全体を通して抑制できないビートを作り上げる。(中略)「ナイトフライト」とは情緒あるアルバムである。ルフラーはまるで映画的な音を作り上げ、才能豊かなアーティストが、曲達に見事に命をもたせた。このデビューアルバムから言える事は、ルフラーの将来は約束されたという事だ。ブルース・リンジー(英国 allaboutjazz.com)
Emanuel Ruffler and Nightflight
featuring: Yoshiro Okazaki (tp), James Mahone (ts), Nori Shiota (b), Gene Jackson (dr) / opening act: HOTEL
Artist info:
Emanuel Ruffler
Homepage
Yoshiro Okazaki
Homepage
James Mahone
Homepage
Nori Shiota
Homepage
Gene Jackson
Homepage
opening act:
HOTEL
Kota Saito
Akira Kurokawa
Pursuance Records presents:
Nightflight
Emanuel Ruffler
iTune
Amazon
Nightflight is Pianist and Composer Emanuel Ruffler's first release as a leader for Pursuance Records and it features some of today's most exciting jazz instrumentalists. The album contains 11 stunning compositions that draw you in with their simplicity and keep you coming back to explore their depth and detail. A hard driving rhythm is provided by veteran drummer Gene Jackson, whose longtime association with Herbie Hancock is relevant for this collaboration. On this rhythmic foundation Ruffler layers colorful harmonies and striking hornlines. Peter Watrous describes Ruffler's music for the New York Times: "He spreads a tablecloth of a melody over the background, separating the instruments, and he lets polyphony break out..."
Mr Ruffler has been working in a variety of styles and settings since his arrival in New York from his native Germany. The wider public was first introduced to his musical aesthetics at the 1998 Thelonious Monk Composers Competition -
Ruffler's winning composition "Lava" was performed to a full house at the Smithsonian. The music had a uniqueness which the Times dubbed "a sign of the state of jazz". But his compositions found an interest far beyond the Jazz audience: In 2003 Meshell Ndegeocello released "Aquarium" which Ruffler wrote with Sabina Sciubba of the "Brazilian Girls". Just one year earlier his sound design for "Flex City" was placed in the permanent collection of the San
Francisco Museum of Modern Art. His innovative use of sound caught the attention of fashion designer Emanuel Ungaro in 2001 - Ruffler subsequently produced music for the perfume commercial "Desnuda". As a sideman Ruffler has performed with drum legend Joe Chambers at Lincoln Center and he was recently heard with Cindy Blackman's new group "Explorations". These diverse musical experiences are brought together on "Nightflight", which introduces the listener to a new sound in the world of creative music. Take a listen and watch your local events calendar for a live performance by this exciting formation!
More great eventsこちらもどうですか
2022/10/16 日曜日日曜日

SuperDeluxe presents: SupernaturalDeluxe Vol.2八木美知依 Michiyo Yagi

Open: 16:30 | Start: 18:00 - 19:00

前売/Advance: ¥3500 | 学生/Student: ¥2500 | 当日/Door: ¥4000
邦楽から前衛ジャズ、現代音楽、プログレッシヴ・ロックまで幅広い分野でワールドワイドに活躍するハイパー箏奏者 八木美知依が南房総に初登場!
チケット販売開始しました!
Join us for this first-ever performance in southern Chiba by one of the premier virtuosos of the Japanese transverse harp known as the koto!
Tickets On Sale Now!