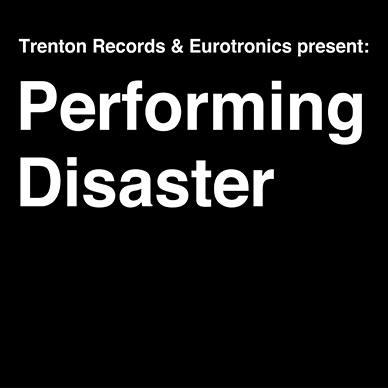 2015/06/05 金曜日金曜日
Performing Disaster: Post-3/11 Affect and RepresentationPerforming Disaster: Post-3/11 Affect and Representation
Open: 19:30:00 | Start: 20:00 - 23:59
Export:
予約する/Reserve
プログラム概要:
上映&トーク:Luke Cromer & Jesse Hogan
Performing Disaster: Post-3/11 Affect and Representation
ライブ:Sam Rouanet / Soon Kim / Ryusaku Ikezawa
即興トリオ
出演者詳細:
Jesse Hogan
Jesse Hogan completed a Bachelor of Fine Arts at Sydney Collage of The Arts in 2004 with Honours in Painting. From 2004 -2012 he has exhibited several solo installation projects at integral ARI Artist Run Initiatives in both Sydney and Melbourne & exhibited in a range of group exhibitions in National Galleries and Museums in Australia.From 2013, Hogan has been researching Contemporary Art in Japan at Tokyo University of The Arts, investigating new models of painting, installation & experimental art practices.
Through my research I aim to develop a lasting dialogue with academic and contemporary artists primarily concerned with experimental art practices in Japan. As two important cultural forces in the Australia Asia Pacific region, I believe more cultural exchange between Australia and Japanese artists is important to inform, confirm & share current theoretical and aesthetic ideas that run parallel between Japanese and Australian Contemporary Art Practices.
Luke Cromer
Luke Cromer is currently a Master's student in the Graduate School of International Culture and Communication Studies, at Waseda University, Tokyo. Specializing in the area of cinema studies Luke has been a research student in Tokyo since 2013.
Samuel Rouanet aka Reynold
![/sdlx/140605-Ray.jpg](/sdlx/140605-Ray.jpg)
[trentonrecords.com](http://www.trentonrecords.com)
[trentonrecords facebook](https://www.facebook.com/trentonrecords)
Soon Kim
1964年生まれ。15歳よりアルトサックスを始める。高校卒業後、ロック・ブルース・レゲエ・ジャズバンドで活動。23歳の時に渡米し、ニューヨークのハーレムに居住しオーネット・コールマンのもとでハー モロディック理論を学びハーレムのセッションを中心に活動。その後、数々のバンドを経て自己のバンドSOON KIM QUARTET を結成。現在、オーネット・コールマン、ジャマラディーン・タクーマ、カルビン・ウェストン, またヨーロッパのアーティスト達と親交を深めつつ、ニューヨーク、ベルリン、東京でハーモロディック理論をもとにした独自のアイデアを展開しつつ活動中。
池澤龍作 (drums.objects)
![/sdlx/140605-ikezawa.jpg](/sdlx/140605-ikezawa.jpg)
幼少の頃より、家で流れていた様々なジャンルの音楽に親しみライブで体感したフリージャズや即興音楽をルーツに自由な発想、感覚で表現する音楽家や表現者を敬愛し自然と自らも志すようになる。古澤良治郎氏に師事。洗足学園JAZZ科に一期生として入学し大坂昌彦氏に師事。Berklee音楽大学への留学を経て帰国後はジャンル、スタイル、国内外を問わず様々な分野のアーティストと共演を重ね、数多くの刺激的なユニットやセッションで独創的なドラムとパーカッションにより、その演奏を未知の領域にまで拡張する。活動範囲はボーダーレスに楽曲の演奏から即興まで多岐にわたり発信している。
2005年にはBraiseSiwra,板倉克行との共演で初参加CD「BIG HEARTS」がNY.Cadence Recordsよりリリース
2012年3月に自身初となるソロアルバム「池澤龍作 / IKEZAWA RYUSAKU 」をリリース。
現在は、スガダイロー率いる「大群青」岩見継吾と栗田妙子と結成した新感覚PianoTrio「Oncenth Trio」泉邦宏ニュートリオ&なりゆき楽団、ケイタイモ(ex BEAT CRUSADERS)率いるプログレッシブ吹奏楽団「WUJA BIN BIN」鍵盤打楽器奏者、山田あずさとのDuo「MoMo」松本健一、福島久雄の双頭バンド「deriva」、最近では松岡大(山海塾)主催の「LAND FES」への参加やアキコグレース新ユニット「Akiko Grace Trio ARK」として活動開始。「CANOPUS DRUM」エンドーサー
Program: Lecture & Film presentation from Luke Cromer & Jesse Hogan Performing Disaster: Post-3/11 Affect and Representation Sam Rouanet / Soon Kim / Ryusaku Ikezawa Improvised Music Trio Artist Information: Jesse Hogan Jesse Hogan completed a Bachelor of Fine Arts at Sydney Collage of The Arts in 2004 with Honours in Painting. From 2004 -2012 he has exhibited several solo installation projects at integral ARI Artist Run Initiatives in both Sydney and Melbourne & exhibited in a range of group exhibitions in National Galleries and Museums in Australia.From 2013, Hogan has been researching Contemporary Art in Japan at Tokyo University of The Arts, investigating new models of painting, installation & experimental art practices. Through my research I aim to develop a lasting dialogue with academic and contemporary artists primarily concerned with experimental art practices in Japan. As two important cultural forces in the Australia Asia Pacific region, I believe more cultural exchange between Australia and Japanese artists is important to inform, confirm & share current theoretical and aesthetic ideas that run parallel between Japanese and Australian Contemporary Art Practices. Luke Cromer Luke Cromer is currently a Master's student in the Graduate School of International Culture and Communication Studies, at Waseda University, Tokyo. Specializing in the area of cinema studies Luke has been a research student in Tokyo since 2013. Samuel Rouanet aka Reynold ![/sdlx/140605-Ray.jpg](/sdlx/140605-Ray.jpg) Reynold is the stage name of Toulouse-born, Berlin-based musician Sam Rouanet. An active electronic music producer, DJ and multi-instrumentalist, Reynold has released tracks over the past 10+ years on many of the established electronic music labels including Morris-Audio, Dumb Unit, Treibstoff, Out of Orbit, Persona and his own label Trenton Records. Travelling the globe and playing in clubs all across Europe, Asia and the Americas, including Paris, London, Tokyo, Moscow, Mexico City, Shanghai and even Central Asia he has developed a deep sound inspired by deep house, techno, electronica and soulful electro. Originally Sam started playing violin and classical guitar at a conservatory at the age of 6. A few years later he switched to the electric guitar and started jamming with his jazz musician father, Jacques, with whom he still releases records with their own band, Kigo. Reynold is also half of the Duplex 100 project alongside Phil Stumpf. Together they established the 8 year running Minimal Dancin' parties at the celebrated Nouveau Casino club in Paris. Ever the active musician and producer, Reynold is now working on the Eurotronics project, collaboration with the French Embassy spreading electronic music culture and production knowhow to countries and musicians across Eurasia. With two LPs already released on Trenton in collaboration with musicians from Kazakhstan and Belarus, the project continues its mission to move electronic music forward and farther afield. Sam is also collaborating on a number of live band projects with like-minded artists including Stewart Walker (with Ros Solaris) and Giovanni Verga (with S.U.M. aka Spleen Underground Music) with whom he shares an analogue studio. Both projects are working on LPs for release in 2014. [trentonrecords.com](http://www.trentonrecords.com) [trentonrecords facebook](https://www.facebook.com/trentonrecords) Soon Kim Born in Japan in 1964. Started playing saxophone at the age of 15. After graduating from high school, joined various bands playing rock, blues, reggae, and jazz. Moved to New York in 1987, lived in Harlem (New York) and associated with musicians in Harlem including Ornette Coleman,Chris Walker, Calvin Weston and Jamaaladeen Tacuma. While living in New York, took lessons from Ornette Coleman and Learned Harmolodic theory. Moved to New Zealand in 1997 and released CD "Non Transposed Music"(in 1989). Moved to Germany in 2007 and released CD "SOON KIM TRIO & QUARTET". In 2009 released CD "NON-TRANSPOSED SENSE". Currently formed "SOON KIM TRIO and QUARTET" and SOON KIM & TETSUYA HORI" are performing music that is a unique combination of Ornette's teaching and own ideas based on it. "Always I and he had have many conversation each other and also connected very close to create our music world of music, because we both shared our music and certain band people free join makes exchange quality of things had to do that in. As far as I am concern, he is very advanced most in playing and creating his music playing as very complete person, who trying to achieve and I would support him in anytime." - Ornette Coleman (Pioneer of Free Jazz) "Soon Kim's inner voice belongs to convincingly with the tembre of the alto saxophone. Ornette should feel a sense of pride when listening to his protege." - Walter Norris (Legend of Jazz Pianist) Ryosaku Ikezawa (drums.objects) ![/sdlx/140605-ikezawa.jpg](/sdlx/140605-ikezawa.jpg)
More great eventsこちらもどうですか
このカテゴリーにはまだないみたい / No events in this category