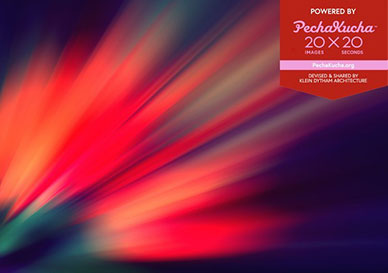 2015/10/15 木曜日木曜日
BCCJ Community Hub 2015BCCJ Community Hub 2015
Open: 19:00:00 | Start: 19:00 - 23:59
Export:
予約する/Reserve
要予約: [www.bccjapan.com/events/2015/10/community-hub-2015/](https://www.bccjapan.com/events/2015/10/community-hub-2015/)
Join our second Community Hub evening, to celebrate and support the great work being done by community organisations in the BCCJ's ecosystem
In addition to our own community programme, Books For Smiles, the BCCJ strives to support a number of community organisations across Japan – including local NPOs and volunteer organisations.
On the evening of Oct 15, we are very pleased to be handing the microphone to organisations who can offer your firm strong CSR programmes.
Presentations will be delivered in PechaKucha's engaging and internationally successful presentation format. Speakers will each present 20 photos reflecting the work currently being done by their organisations, and showcase opportunities for you to support, speaking for just 20 seconds about each photo (20×20!).
Held at the home of PechaKucha, SuperDeluxe in Nishi Azabu, the evening will include plenty of opportunities to socialise and network with like-minded guests.
This is an ideal event for businesses and individuals interested in CSR and responsible business. 
Come along and consider how you can support the excellent efforts of the BCCJ's community partners!
Particpating organisations include:
▪ Animal Refuge Kansai (ARK): saving and finding homes for abandoned animals
▪ British School in Tokyo / United World Schools: buliding schools in developing nations
▪ Mirai no Mori: supporting children and young adults in care through summer camp activities
▪ Nameless Theatre: community theatre group, based in Nagoya, with a passion for Shakespeare
▪ Pangea Seed: raising awareness about ocean conservation through art
▪ Peaceboat: promoting peace, human rights, sustainable development and respect for the environment
Ticket price includes entrance fee and 1 drink. 
As with all BCCJ events, this is a not-for-profit session


Cancellation policy:
締め切り以降のキャンセルは返金できません。(お名前の変更はできます。)
Coupons:
2015年度年会費をお支払いいただいた企業会員の方は参加費無料のクーポンを使用できます。 必ずLOGINしてからお申し込みくださるようお願いいたします。
Other notes:
事前のお申し込みの無い方は入場をお断りする場合もございます。
参加費の当日お支払いは固くお断り致します。
"Powered by PechaKucha" events are one-off events that are separate from regular city-based PechaKucha Nights, and are usually held  as part of festivals and conferences, but can also act as standalone events. These events include presentations that use the PechaKucha  20 images x 20 seconds format. Find out more at PechaKucha.org
Reservation : [www.bccjapan.com/events/2015/10/community-hub-2015/](https://www.bccjapan.com/events/2015/10/community-hub-2015/) Join our second Community Hub evening, to celebrate and support the great work being done by community organisations in the BCCJ's ecosystem In addition to our own community programme, Books For Smiles, the BCCJ strives to support a number of community organisations across Japan - including local NPOs and volunteer organisations. On the evening of Oct 15, we are very pleased to be handing the microphone to organisations who can offer your firm strong CSR programmes. Presentations will be delivered in PechaKucha's engaging and internationally successful presentation format. Speakers will each present 20 photos reflecting the work currently being done by their organisations, and showcase opportunities for you to support, speaking for just 20 seconds about each photo (20x20!). Held at the home of PechaKucha, SuperDeluxe in Nishi Azabu, the evening will include plenty of opportunities to socialise and network with like-minded guests. This is an ideal event for businesses and individuals interested in CSR and responsible business.  Come along and consider how you can support the excellent efforts of the BCCJ's community partners! Particpating organisations include: ▪ Animal Refuge Kansai (ARK): saving and finding homes for abandoned animals ▪ British School in Tokyo / United World Schools: buliding schools in developing nations ▪ Mirai no Mori: supporting children and young adults in care through summer camp activities ▪ Nameless Theatre: community theatre group, based in Nagoya, with a passion for Shakespeare ▪ Pangea Seed: raising awareness about ocean conservation through art ▪ Peaceboat: promoting peace, human rights, sustainable development and respect for the environment Ticket price includes entrance fee and 1 drink. 
As with all BCCJ events, this is a not-for-profit session Cancellation policy: Paid reservations by Oct 7 at 1700, after which there can be no refunds on cancellations. No-shows will be charged. Coupons: Members can use free seat coupons to attend this event. (Login first and book your seat) Other notes: Prior booking is essential. We do not accept cash at the door. "Powered by PechaKucha" events are one-off events that are separate from regular city-based PechaKucha Nights, and are usually held  as part of festivals and conferences, but can also act as standalone events. These events include presentations that use the PechaKucha  20 images x 20 seconds format. Find out more at PechaKucha.org
More great eventsこちらもどうですか
2023/09/24 日曜日日曜日

JOLT, SuperDeluxe, and Test Tone present:JOLT Showcase《in 横浜 Yokohama》2023

Open: 15:00 | Start: 15:30 - 19:00

入場無料!Free Entry!
最先端のオーディオビジュアルとインタラクティブ・パフォーマンス
《会場》横浜 BankART Station (みなとみらい線「新高島駅」改札上 地下1F)
JOLT Arts returns to Japan to showcase cutting edge Japanese and Australian sound and video artists!!
VENUE: Yokohama BankART Station (B1F of Shin-takashima Station, Minatomirai Line)