2018/03/09 金曜日金曜日
This&That Café Vol.37
Open: 19:30 | Start: 20:00 - 23:00
当日/Door: ¥1000
ドリンク別/Plus drink
Export:
予約する/Reserve
『ミューズからの贈り物』
ギリシャ神話においてミューズは、科学と芸術のインスピレーションの女神であり、何世紀にも渡って伝承される詩、歌、そして神話の源泉であると信じられてきました。ミューズは今でも芸術のあらゆる場面に影響を与え、ひらめきと新しい表現を提供し続けてくれていると私たちは信じています。そして今月の#TnTCafeは、国際女性デーを記念して、女性クリエイターに焦点を当てたスペシャルプログラムとしてTokyoDexがお送りします。ぜひ現在のミューズからインスピレーションを受けにいらしてください!
出演:
輝&輝
アンナ・ピンギナ
Amiide
ReikoKamiyama
川井絵理子
出演者詳細:
輝&輝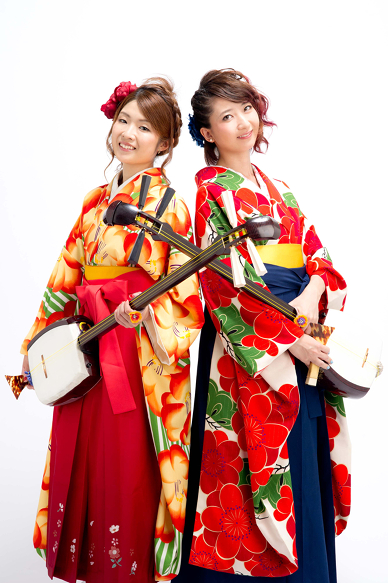 2008年に白藤ひかり、武田佳泉のふたりによって結成された本格派津軽三味線デュオ。それぞれが全国大会で日本一になった経験を持つ。現在、関東地方を中心に全国的に活動を行っている。演奏曲目は古典である民謡から、POP調・ロック調を取り入れたオリジナル曲やカバー曲まで幅広い。津軽三味線ならではの迫力と、女性らしい繊細さを兼ね備えた表現を目指して日々精進している。全日本津軽三味線競技会名古屋大会デュオの部にて6度の優勝を果たす。
輝&輝 official site
アンナ・ピンギナ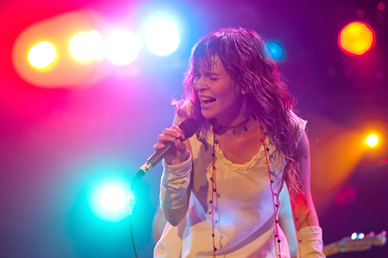 ロシア人歌手、ソングライター、女優、バンドリーダーとして広く知られている。歌手としてのソロ活動を開始する前は、「ウエストサイドストーリー」、「ジーザス・クライスト・スーパースター」、「ノートルダム・ド・パリ」などの、世界的に有名なミュージカルでの主役パフォーマーとして活躍した。現在、アンナは家族と共に東京に暮らしている。日本は、家族全員にとっても大好きな国のひとつであり、この素晴らしい祝福された日本という地で、彼女の音楽がより多くの人々の心へと届く道が拓けることを希望している。
アンナ・ピンギナ official site
Amiide


Spotifyなどで注目を集めるHiphopグループCIRRRCLEのリードボーカル。 AaliyahやLauryn Hillから影響を受けたとされるグルーブのある歌声やラップが彼女の特徴だ。tokyovitaminのMat Jr.とコラボしたソロプロジェクト「Before You Kiss/Why Not Fly」は2/21にリリース予定。
Amiide instagram
ReikoKamiyama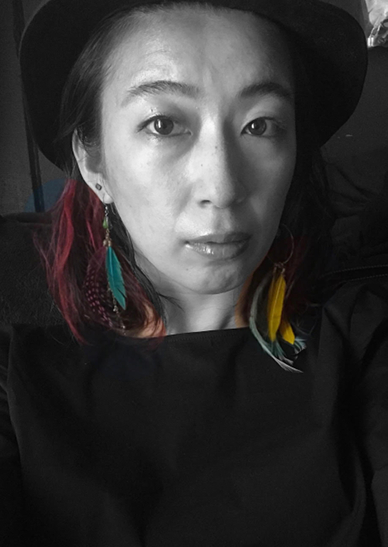 旅するように毎日を送りながらイメージを絵に流し込むペイントアーティスト。見るもの聞くもの感じるものを体を通して色と化す。幼少期に引越しを繰り返した経験が三つ子の魂百までというかのように移動の衝動を巻き起すReikoKamiyamaは、旅に出かければもちろんテンションは素晴らしく、目に見える全ての物が自分に話しかけてきているかのような興奮状態に陥るのだがある旅の途中でこのテンションの感覚さえあれば自分の人生自体が旅の景色になり続けるのではないのかと気づき、それ以来何処にいてもそのテンションで物事を見るトレーニングを重ねる。幼稚園以降の生活を送った福島県郡山市は音楽都市であり本人も合奏部だった事からか音楽との関係は人生の至るポイントで色濃く、色と音との関係性も非常に重要なテーマである。
ReikoKamiyama tumblr
川井絵理子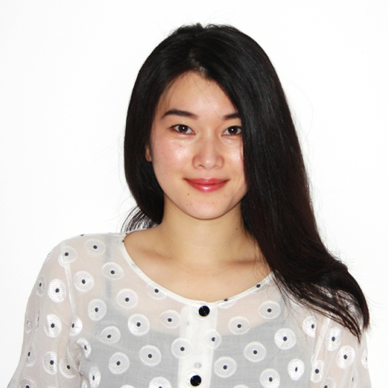 ビジュアルアーティスト。1985年東京生まれ。ロンドン芸術大学大学院ファインアート科修了。主にビデオ・立体・平面作品を制作・発表している。2017年 ロンドン・テートモダンにてパフォーマンス作品'17morae'を発表。2016年 瀬戸内国際芸術祭にて彫刻作品'Words that weren't conveyed' を発表等, 国内外で展示多数。
川井絵理子 official site
This&That Caféは、あらゆるジャンルやバックグラウンドのアーティストが共有の精神のもと時間と作品を持ち寄るというパブリックなイベントです。ここは音楽とヴィジュアル・アートが思いがけないコラボレーションで融け合う場所。東京という濃密で幅広い才能の海で、遠方からのアーティストが現地の輝く才能に出会う、アーティストのためのフォーラム。古い友人と新たな知人が入り混じったコミュニティは、人が集まり、アイディアが飛び交い、アートの傾向や好みが共有され、詩が生まれる場。早めに来て席に着き、SuperDeluxeのおいしそうなメニューを楽しむのもよし。仕事帰りの一杯にちょっと寄るのもよし。みんな大歓迎です。今後のThis & That Caféの企画についてアイディアがあれば、<thisnthat@tokyodex.com>へ一言メッセージをください。新しい、刺激的な表現の場を探しているミュージシャンやDJ、ビジュアル・アーティストからの連絡をお待ちしています。
Powered by TokyoDex
"Gifts from the Muses"
In greek mythology, the muses were the inspirational goddesses of science and the arts believed to be the source of poetry, songs, and myths passed down for centuries. We believe the muses are still with us, in the form of women in the arts everywhere that continue to offer us new expressions as they share their unique gifts with the world. In commemoration of International Women's Day, this month TokyoDex shines a light on modern-day muses through a very special #tntcafe focusing on female creators. Come join us and be inspired!
Live:
Ki&Ki
Anna Pingina
Amiide
ReikoKamiyama
Erika Kawai
Artist information:
Ki&Ki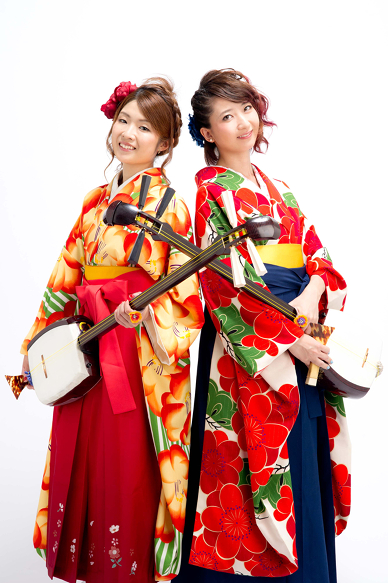 Formed by Hikari Shirafuji and Kanami Takeda in 2008, Ki&Ki (KiKi) is a true Japanese Tsugaru Shamisen Duo based in Tokyo, Japan. They are known across Japan as top-tier players who have both taken the top spot in nation-wide and international shamisen competitions. The music performed by Ki&Ki is a mix of Japanese traditional Minyo songs, traditional Tsugaru songs, and their own blend of modern yet powerfully traditional songs. Every song they write aims to showcase the power of the tsugaru shamisen, while expressing a certain level of feminine delicacy.
Ki&Ki official site
Anna Pingina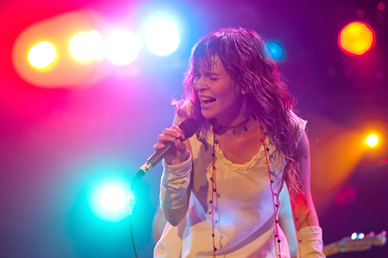 Anna Pingina (aka Pingy) is a Russian born singer, songwriter, and producer now living and creating in Tokyo.Previously acclaimed as a musical theater performer for principal roles in major international theatrical productions (Notre Dame de Paris, Jesus Christ Superstar, West Side Story), Anna launched her solo career with a debut album "Moy" (Mine) in 2010. Anna is a frequent and desired performer at a broad range of festivals, both in Russia and beyond, including Park Live Festival, Dikaya Myata (Wild Mint), Nashestvie (Russia's biggest rock festival), Usadba-Jazz, Mir Sibiri (World of Siberia), Kurarock Festival in Finland, The Russian Weeks in Egypt and more. Since her debut performance in Tokyo in June 2016, Anna has been collaborating with Japanese musicians and, in addition to regular live performances.
Anna Pingina official site
Amiide


Amiide, a lead singer of the hiphop group CIRRRCLE, brings R&B-meets-hiphop style music to Tokyo scene. Her first solo project "Before You Kiss/Why Not Fly" with Mat Jr. (tokyovitamin) will be released on 2/21.
Amiide instagram
ReikoKamiyama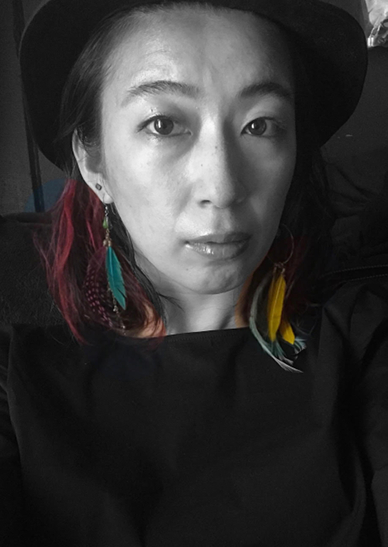 ReikoKamiyama is a painting artist who lives every day as if she were on a trip, absorbing what she sees and pouring it into her paintings. Everything she sees, hears and feels is taken in and turned into color. Her experience of moving several times in her early childhood may have led her to love of traveling light-heartedly, falling into a state of excitement that made her feel that everything she encountered was speaking to her. Through her journeys, she realized if she were to sustain this mindset where ever she went, her life itself would become a landscape of her journeys. Since then, she has driven herself to view all things through the same filter to train her artist's eye. A city known for music, Reiko grew up in Koriyama City in Fukushima Prefecture where she was part of an orchestra and experienced many connections with music in her life, making the relation between color and sound a crucial theme in her work.
ReikoKamiyama tumblr
Erika Kawai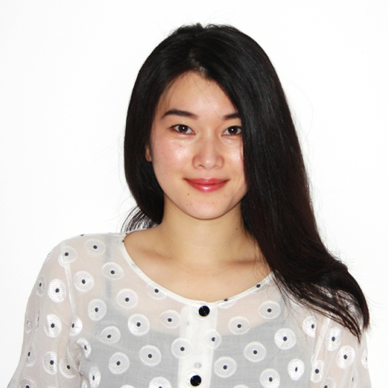 Born in 1985, artist Eriko Kawai hails from Tokyo. She graduated from the University of the Arts London, with a Masters in Fine Art and mainly exhibits video, sculptural, and painting work. She showed her performance piece '17morae' at the Tate Modern in London, 2017. She has shown at various exhibitions both locally and overseas, including her sculptural work 'Words that weren't conveyed', at the Setouchi Triennale.
Erika Kawai official site
This&That Cafe is a periodic event open to the public in which artists from all genres and backgrounds donate their time and talents in the spirt of sharing. It is a place where music and visual arts meld in unexpected collaborations. A forum for artists from afar to meet with local luminaries amidst the dense and eclectic pool of talent in Tokyo. A venue to gather, exchange ideas, share artistic inclinations and wax poetic in a causal community of old friends and new acquaintances. Come early to get a seat and take advantage of the fetching fare on the SuperDeluxe menu, or just pop in for a drink on your way home from work. All are welcome. If you have an idea for a future This & That Cafe event, please drop a line to <thisnthat@tokyodex.com>. We look forward to hearing from musicians, DJ, visual artists et al looking for a new and exciting venue for their expressions.
More great eventsこちらもどうですか
このカテゴリーにはまだないみたい / No events in this category