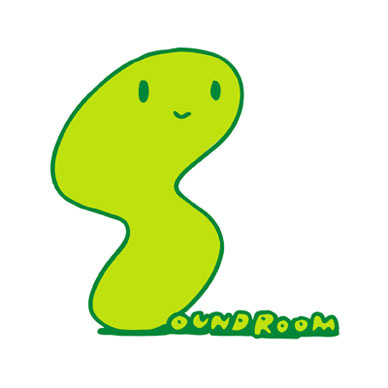 2013/08/27 火曜日火曜日
SOUNDROOMSOUNDROOM
Open: 19:00:00 | Start: 19:00 - 23:59
Export:
予約する/Reserve
予約受付は、前日の午後10時 〆切です。
Presented By [SOUNDROOM](http://soundroom.jp/) & [Commune Disc](http://communedisc.com/)
[キャル・ライアル × 鈴木康文 スペシャルインタビュー](http://sdlx.blogspot.com/2008/12/blog-post.html)
Guest Live:
ホヴァール・ヴォルデン (ノルウェイ)
kexxx(ターンテーブル)+aen(ターンテーブル)+中野恵一(ドラム)+Yousuke Fuyama(映像)
DJ:
いぬ
KUKNACKE
37A
出演者詳細:
ホヴァール・ヴォルデン (ノルウェイ)
![/sdlx/130827-HV_small.jpg](/sdlx/130827-HV_small.jpg)
Håvard Volden is an active musician in the free improv and experimental music scene in Norway. His solo work, with both electric and acoustic guitars, has elements of free improv, noise and rock. He is also a member of the rock/surf/no-wave band Moon Relay, the free folk duo Nude On Sand, and has toured and released albums with Toshi Nakamura, Martin Taxt and the Norwegian artist and writer Jenny Hval.
いぬ (nonSectRadicals)
![/sdlx/111226-inu.jpg](/sdlx/111226-inu.jpg)
[Homepage](http://www.starfleet.ac/~inu/)
KUKNACKE
![/sdlx/111226-kuknacke.jpg](/sdlx/111226-kuknacke.jpg)
[PV: Let The Music Play](http://www.youtube.com/watch?v=Acw0Gc2C6wo&feature=player_embedded) / [PANTY](http://p-a-n-t-y.com/artist/kuknacke.html)
37A
![/sdlx/111226-37A.jpg](/sdlx/111226-37A.jpg)
[PANTY](http://p-a-n-t-y.com/)
Presented By [SOUNDROOM](http://soundroom.jp/) & [Commune Disc](http://communedisc.com/) Guest Live: Havard Vorden(Norway) kexxx (STEIM) + Keiichi Nakano + aen + Yousuke Fuyama(Visual) DJ: inu KUKNACKE 37A Artist info: Havard Vorden (Norway) ![/sdlx/130827-HV_small.jpg](/sdlx/130827-HV_small.jpg) Håvard Volden is an active musician in the free improv and experimental music scene in Norway. His solo work, with both electric and acoustic guitars, has elements of free improv, noise and rock. He is also a member of the rock/surf/no-wave band Moon Relay, the free folk duo Nude On Sand, and has toured and released albums with Toshi Nakamura, Martin Taxt and the Norwegian artist and writer Jenny Hval. inu (nonSectRadicals) ![/sdlx/111226-inu.jpg](/sdlx/111226-inu.jpg) [Homepage](http://www.starfleet.ac/~inu/) KUKNACKE ![/sdlx/111226-kuknacke.jpg](/sdlx/111226-kuknacke.jpg) [PV: Let The Music Play](http://www.youtube.com/watch?v=Acw0Gc2C6wo&feature=player_embedded) / [PANTY](http://p-a-n-t-y.com/artist/kuknacke.html) 37A ![/sdlx/111226-37A.jpg](/sdlx/111226-37A.jpg) [PANTY](http://p-a-n-t-y.com/)
More great eventsこちらもどうですか
2023/09/24 日曜日日曜日

JOLT, SuperDeluxe, and Test Tone present:JOLT Showcase《in 横浜 Yokohama》2023

Open: 15:00 | Start: 15:30 - 19:00

入場無料!Free Entry!
最先端のオーディオビジュアルとインタラクティブ・パフォーマンス
《会場》横浜 BankART Station (みなとみらい線「新高島駅」改札上 地下1F)
JOLT Arts returns to Japan to showcase cutting edge Japanese and Australian sound and video artists!!
VENUE: Yokohama BankART Station (B1F of Shin-takashima Station, Minatomirai Line)