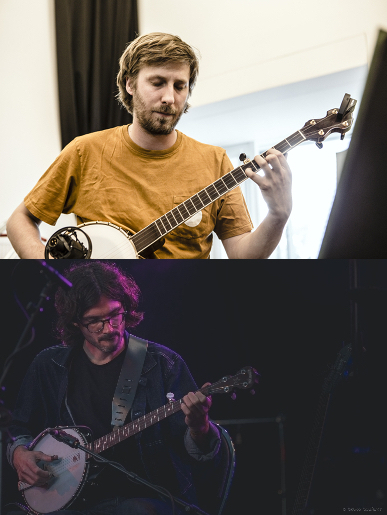 2018/05/15 火曜日火曜日
Ruben Machtelinckx | Frederik Leroux with Hakobune and Cal Lyall (DJ!)
Open: 19:30 | Start: 20:00 - 22:00
当日/Door: ¥2800
ドリンク別/Plus drink
Export:
予約する/Reserve
出演:
Ruben Machtelinckx
Frederik Leroux
Hakobune
DJ:
Cal Lyall
出演者詳細:
Ruben Machtelinckx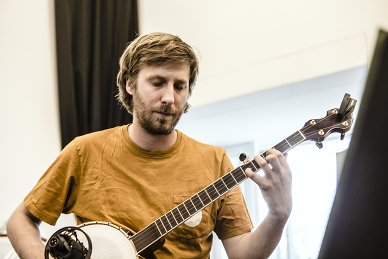 Ruben Machtelinckx is a prominent member of the Belgian and European improvised, experimental music scene. As a guitarist, but equally as a composer. Since the very start of his artistic course, he focusses on personal projects. In 2013 the quartet Machtelinckx/Badenhorst/Jensson/Wouters released their debut, 'Faerge'. The album was praised by international press and was listed 'Best Belgian jazz release' by KNACK magazine. Later the band issued a second album, 'Flock'. For many years, Machtelinckx is part of Linus, a duo with saxophone player Thomas Jillings. Their lauded debut, 'Onland', was followed by very specific collaborations. The duo remained, but other textures and musicians were added. Three records were released since: 
the first in collaboration with Frederik Leroux and Øyvind Skarbø, the second with Nils Økland and Niels Van Heertum, the third again with Nils Økland and Niels Van Heertum but also complemented by Ingar Zach. As a sideman he plays in bands like Veder, Ifa y Xango and Book of Air. As freelance musician he played with Peter Evans, Iva Bittova, Jakob Bro, Christian Wallumrød, Dré Pallemaerts, and many others. In general Machtelinckx' music has evolved from sweet and gentle melodies and folk influences to music with more frictions and a hidden discomfort, without however letting go the power of songs and strains. In 2017 he was one of the co-founders of Aspen Edities, an independent record label for contemporary music that issues both improvised music and compositions, often combined in a peculiar interplay.
Ruben Machtelinckx official site
Frederik Leroux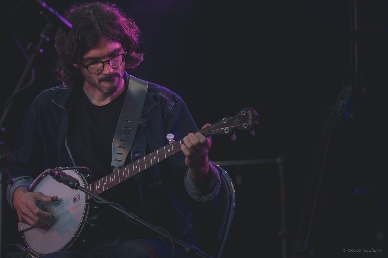 Frederik Leroux (BE) is one of the hidden secrets of Belgian jazz and improvised music. Over the years, he created a modest, humorous, surreal universe where his music thrives at its best. In 2012, his trio (Leroux/Landfermann/Burgwinkel) published their first album. Other frequent collaborators include Kris Vanderstraeten, Heleen Van Haegenborgh and Frans Van Isacker. Four years ago, Leroux made an astonishing solo album called 'Banjo' (Sill Anders). This is his first solo recording since.
AspenEdities
Hakobune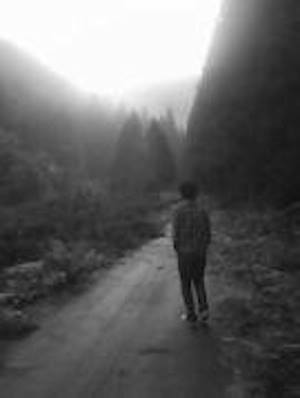 兵庫県出身の音楽家。レイヤーを重ね合わせ音風景を描く。2007年よりhakobune名義で活動を開始し、これまでに63作のフルアルバムを各国のレーベルから発表している。2016年には6枚組のベスト盤が京都のshrinejpからリリースされた。
Hakobune official site
Cal Lyall (DJ)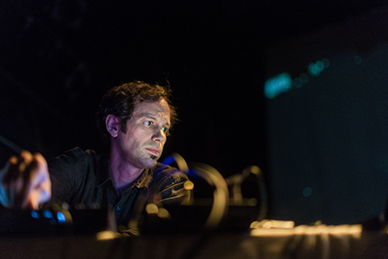 (Photo by Satomi Ito)
即興ギタリスト/サウンド・アーティスト。ジャンク楽器、エレクトロ・パーツ、フィールド・レコーディングやエフェクターなどから音楽的な空間を生み出す。広範な音楽形式に興味を持ち、東南アジアやその周辺地域へ渡航し研究。日本で旺盛なライヴを展開しながら、これまでにタイ、インドネシア、ラオス、中国、韓国などでツアー。また、レーベル「Subvalent」や「Jolt Sonic Arts」(オーストラリア)の東京拠点としての活動に加え、西麻布SuperDeluxeで月一回のイベント「Test Tone」を主宰していました。
キャル・ライアル official site
Hakobune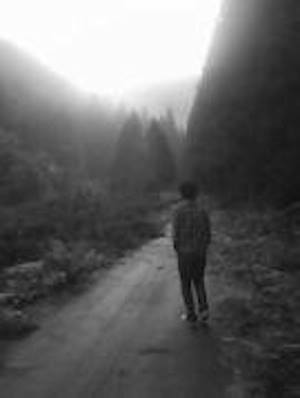 Hakobune AKA Takahiro Yorifuji uses layers of guitar to create the sonic landscapes. Yorifuji is from a small town in Hyogo, Japan and currently resides in Tokyo.
Hakobune official site
Cal Lyall (DJ)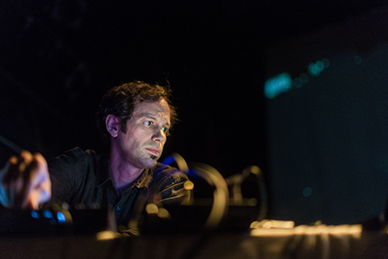 (Photo by Satomi Ito)
Involved in the arts scene in Japan for over fifteen years, Cal Lyall has organized large-scale performances involving both Japanese and overseas artists, while also remaining a key member of a number of musical groups which have toured both locally and internationally. His musical activities are documented on over 30 albums he has both produced (including three full-length compilations released on medama records in Japan) and contributed to as a writer or musician. As a curator, he established the monthly Test Tone concert series in 2005 at Tokyo's SuperDeluxe. Featuring over a thousand distinct artists over its 9 year run, it reached its 100th installment in 2014. With an active performance schedule in Japan and past tours through Thailand, Laos, Indonesia, China, Korea, Australia and the US, he also heads up the Subvalent record label and oversees the Tokyo Hub of Jolt Sonic Arts (Australia).
Cal Lyall official site
More great eventsこちらもどうですか
2022/10/16 日曜日日曜日

SuperDeluxe presents: SupernaturalDeluxe Vol.2八木美知依 Michiyo Yagi

Open: 16:30 | Start: 18:00 - 19:00

前売/Advance: ¥3500 | 学生/Student: ¥2500 | 当日/Door: ¥4000
邦楽から前衛ジャズ、現代音楽、プログレッシヴ・ロックまで幅広い分野でワールドワイドに活躍するハイパー箏奏者 八木美知依が南房総に初登場!
チケット販売開始しました!
Join us for this first-ever performance in southern Chiba by one of the premier virtuosos of the Japanese transverse harp known as the koto!
Tickets On Sale Now!